28 April 2009, Soogsil University, Seoul, Korea
This was a four hour workshop in which I presented a historical overview of how computer vision has been used in the arts. I introduced both technical and aesthetic aspects of several important works and we followed with a short introduction to the OpenCV library. You can find?also a simple tutorial I made for this workshop.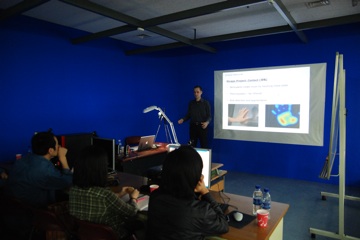 This workshop was part of a bigger event,?Home Party, organised jointly by the DSP Couse of IAMAS and the BK21 Media Division of Soongsil University.